1. Install OurQFace software
After downloading OurQFace Free 1.0, you will get a Windows Installer Package file OurQFaceFree1_0.msi in your targeted download location as follows: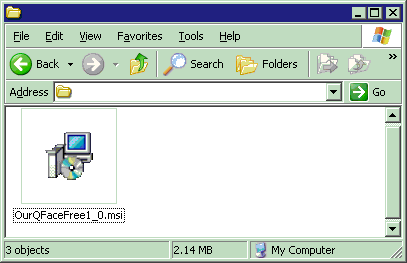 Double-click on the file OurQFaceFree1_0.msi to install OurQFace.
If installation cannot proceed, you will need to download and un-zip WindowsInstallerSetup.zip (183 KB) to Windows Installer file setup.exe to the same location as OurQFaceFree1_0.msi as follows, and then double-click on the Windows Installer file setup.exe to install instead.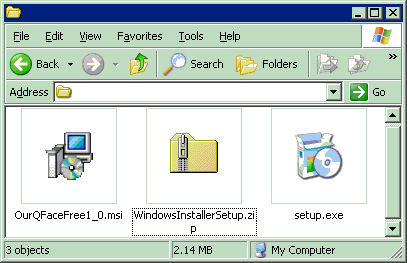 <!Contents to be placed above here>